Join Fellow Members – Support Our Mission!
Your membership to the Holocaust & Human Rights Education Center is vital in supporting our mission. By joining today, you're contributing to further our important work in subsidizing our teachers, supporting our speakers, providing student education programs and so much more.
To learn more about member benefits feel free to email mjasper@hhrecny.org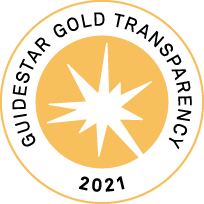 The Holocaust & Human Rights Education Center is a not-for-profit organization serving Westchester County and surrounding areas. Our mission is to enhance the teaching and learning of the lessons of the Holocaust to support the right of people to be treated with dignity and respect.
The Center helps schools fulfill the New York State mandate that the Holocaust and other human rights abuses be included in their curriculum. With the help of private individuals, foundations and occasional grants, the Center not only developed the curriculum, but also continues to fund the professional training of educators.
To date, the Holocaust & Human Rights Education Center has brought the lessons of the Holocaust, genocide and human rights crimes to more than 1,800 teachers during the past two decades, through its professional development courses.
Since 1994, about 100,000 high school and middle school students have been taught the Holocaust, many of whom have had the chance to experience history through the eyes of a Survivor or Liberator from our Speakers Bureau.
Teaching the lessons of the Holocaust through Human Rights and Dignity
Educating the Public
Distinguished Lecturers Series presenting leading authors and scholars

Lessons from the Holocaust Expressed In Art, Music and Literature programs

Speakers Bureau sends survivors and liberators for speaking engagements

Commemoration events including Yom Hashoah (Day of Remembrance) and Kristallnacht (Night of Broken Glass)

Screenings of the film,"Testimony of the Human Spirit" produced by HHREC, narrated by Eli Wallach

Garden of Remembrance living memorial to those who perished
Educating Students
Human Rights Institute for High School Student Leaders

Upstanders Week

Speakers Bureau event programs for individual schools and school districts

Human Rights Intervention programming for schools with issues of bias and hate
Educating Educators
Professional development courses for teaching the Holocaust Curriculum

Facilitator training for Human Rights Institute for High School Leaders

Annual Educators Trip to study Holocaust History

World human rights education programs