Book a Holocaust Survivor Speaker
We can arrange for a Holocaust Survivor to speak in person, or via Zoom!
Requested donation to Holocaust & Human Rights Education Center: $200
Questions? 
Contact Speakers Bureau Liaison Bette Keesing Sparago - bsparago@hhrecny.org  914.588.2280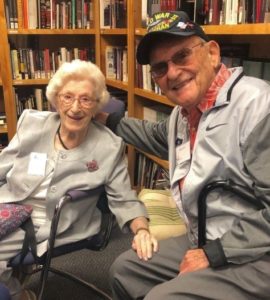 Our most powerful and compelling teaching resources
HHREC's Speakers Bureau is a group of Holocaust Survivors and Liberators, including those featured in the film Testimony of the Human Spirit.
These courageous men and women bring their personal experiences into the classroom, putting a human face on the lessons of the Holocaust. To date they have reached an audience of more than 100,000 students, teachers, and community members.