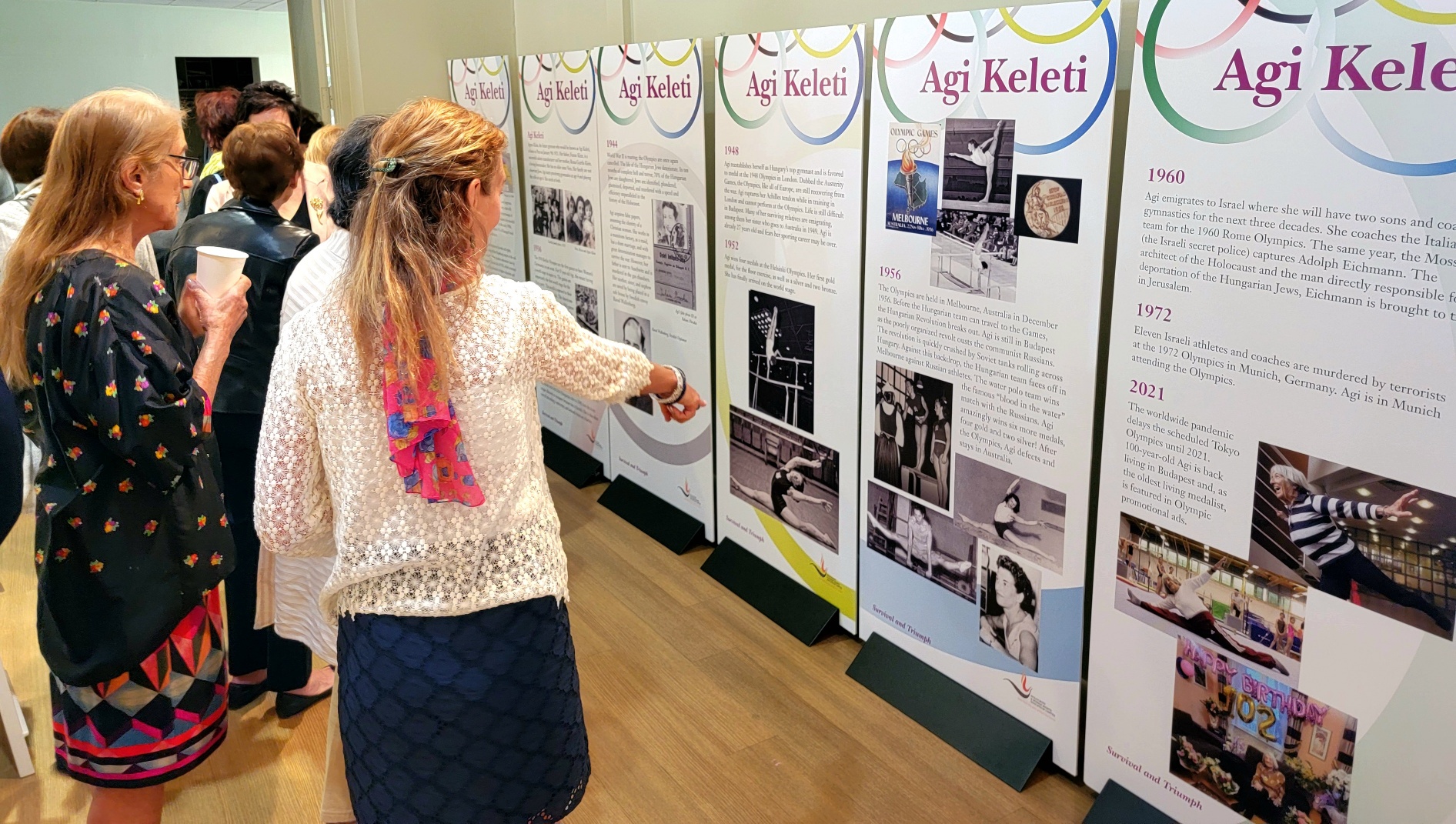 Agi Keleti: The Jewish Olympian's Story of Survival and Triumph is a very special exhibition that offers compelling insight into the story of a young girl's survival during the Holocaust and incredible drive to leave a legacy of courage, strength and will to win.
This exhibit of 6 individual panels tells much of the story of Agi Keleti, HHREC Board Chairperson and GenerationsForward Speaker Michael Gyory's father's cousin. The panels chronicle her life story as she survived the Nazis and outlasted the Communists to become the greatest female Jewish Olympian of all time and today, she is the oldest living Olympic medalist
These panels are available for commemorative or educational use in middle/high schools and universities, libraries, synagogues and churches, and by other interested organizations.
Teachers can use the exhibit to display and/or use with your students as a supplement to their lesson plans on the history of the Holocaust.
Fees:
Public and Private Middle and High Schools
Exhibit with Speaker: $200
All Other Venues
Exhibit with Speaker: $400
Speaker: Michael Gyory
Please make checks payable to: HHREC.
The panels must be picked up and returned to the HHREC offices in White Plains, NY.
To order panels please fill out the form HERE.