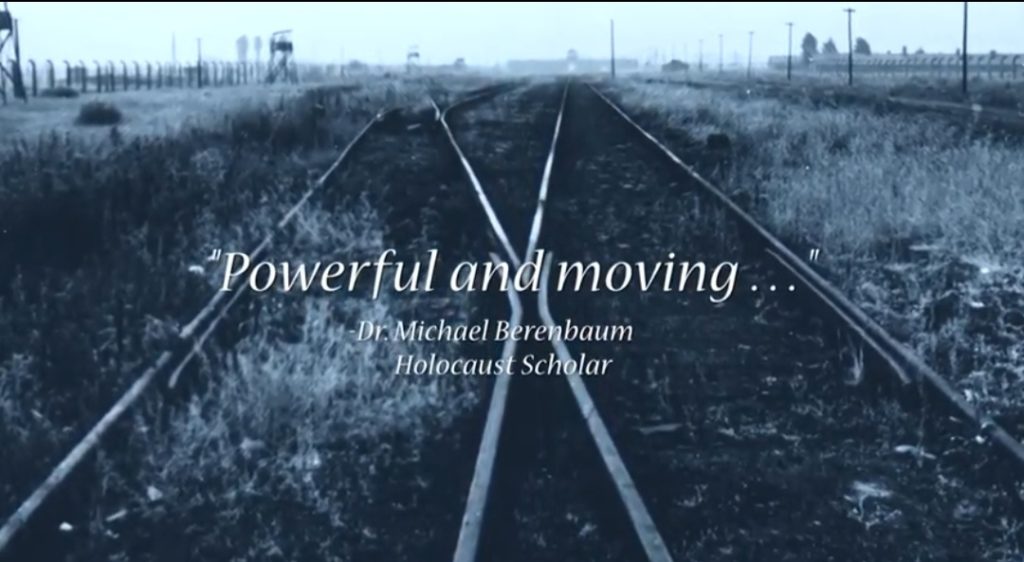 Powerful and moving·wonderful use of survivor narrative to personalize the seemingly nameless and faceless six million.
Dr. Michael Berenbaum, director, Sigi Ziering Institute, University of Judaism; former director, Research Institute, U.S. Holocaust Memorial Museum; former president, Survivors of the Shoah Visual History Foundation
An exceptional film· The message to viewers of all ages: 'If you witness injustice, speak up!
Sir Martin Gilbert, distinguished historian of the Holocaust and World Wars I and II; official biographer of Winston Churchill
This very moving, well-edited documentary· is divided into teachable segments that could be used to support an entire course on the Holocaust.
Dr. William L. Shulman, President, Association of Holocaust Organizations
Written and directed by Sarah Kate Robbins and narrated by acclaimed actor Eli Wallach, TESTIMONY OF THE HUMAN SPIRIT is a four-part documentary film that examines the Holocaust through the eyes of six men and women who were children or teenagers during the Third Reich. Interlaced with family photographs, archival footage, and a moving original score, the six survivors' personal accounts show what life was like for ordinary young people and their families under the brutal Nazi regime.
These powerful stories, delivered with unusual warmth, intelligence and honesty, will resonate with adult and teenage viewers regardless of background.
It is the hope of the six survivors, and the filmmakers, that this film will help future generations to learn about the darkest period in modern history from those who lived through it and bore witness. The Holocaust becomes the lens through which to examine all human rights.
Produced by the Holocaust and Human Rights Education Center, White Plains, New York. 117 minutes. Available in color and black-and-white.