This HHREC educational mission offers teachers  a unique opportunity to visit  the sites of the Holocaust in Germany and Poland and speak with experts in the field. This guided trip was created to expand teacher comprehension of this monumental event in human history, and it has  served to inspire and motivate them as they prepare to teach the lessons of the Holocaust and promote protection of Human Rights to their students.
Participants will gain first-hand knowledge of how a re-unified Germany approaches the increased diversification of its population today, and prepare the next generation of students to understand the meaning of the Holocaust and pass on the lessons we have learned for the future.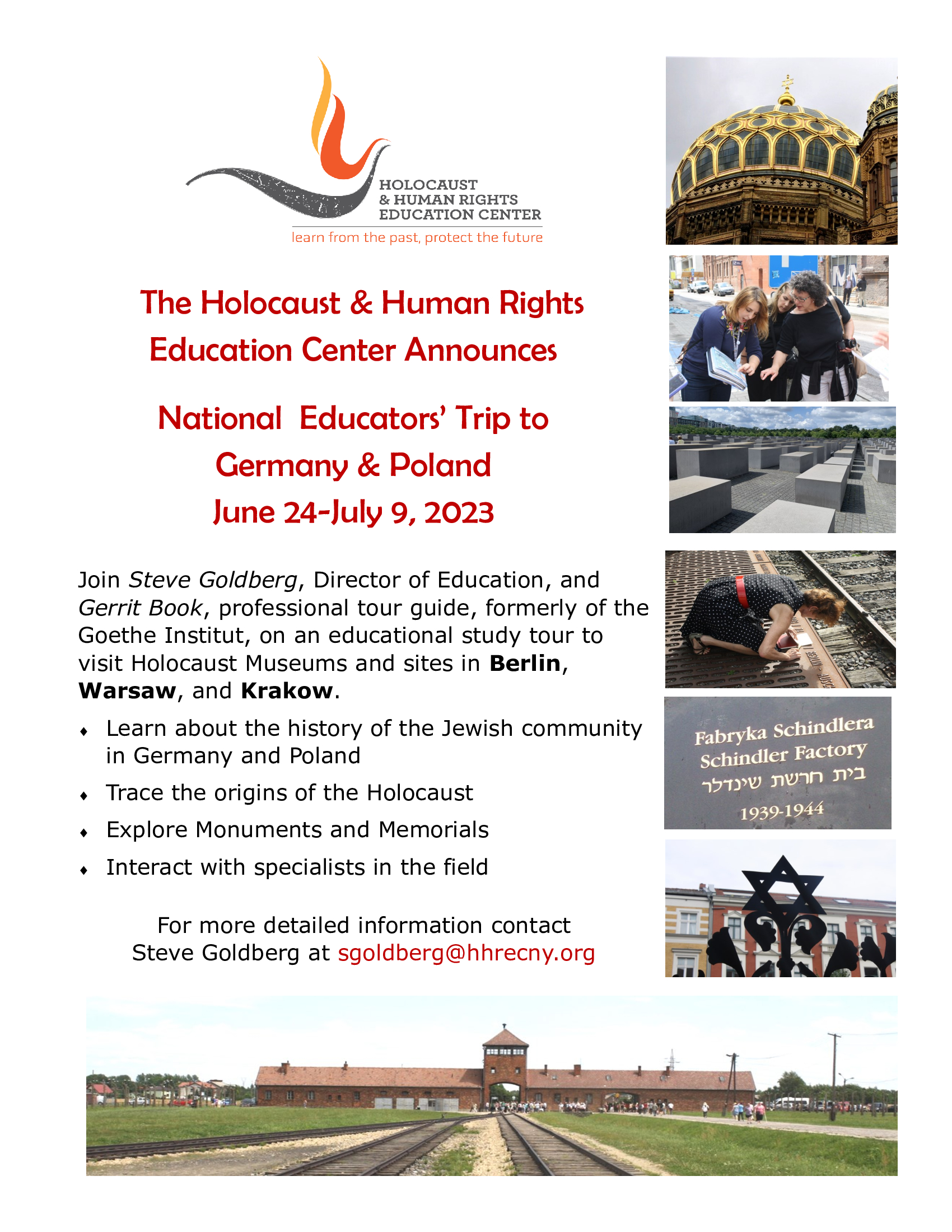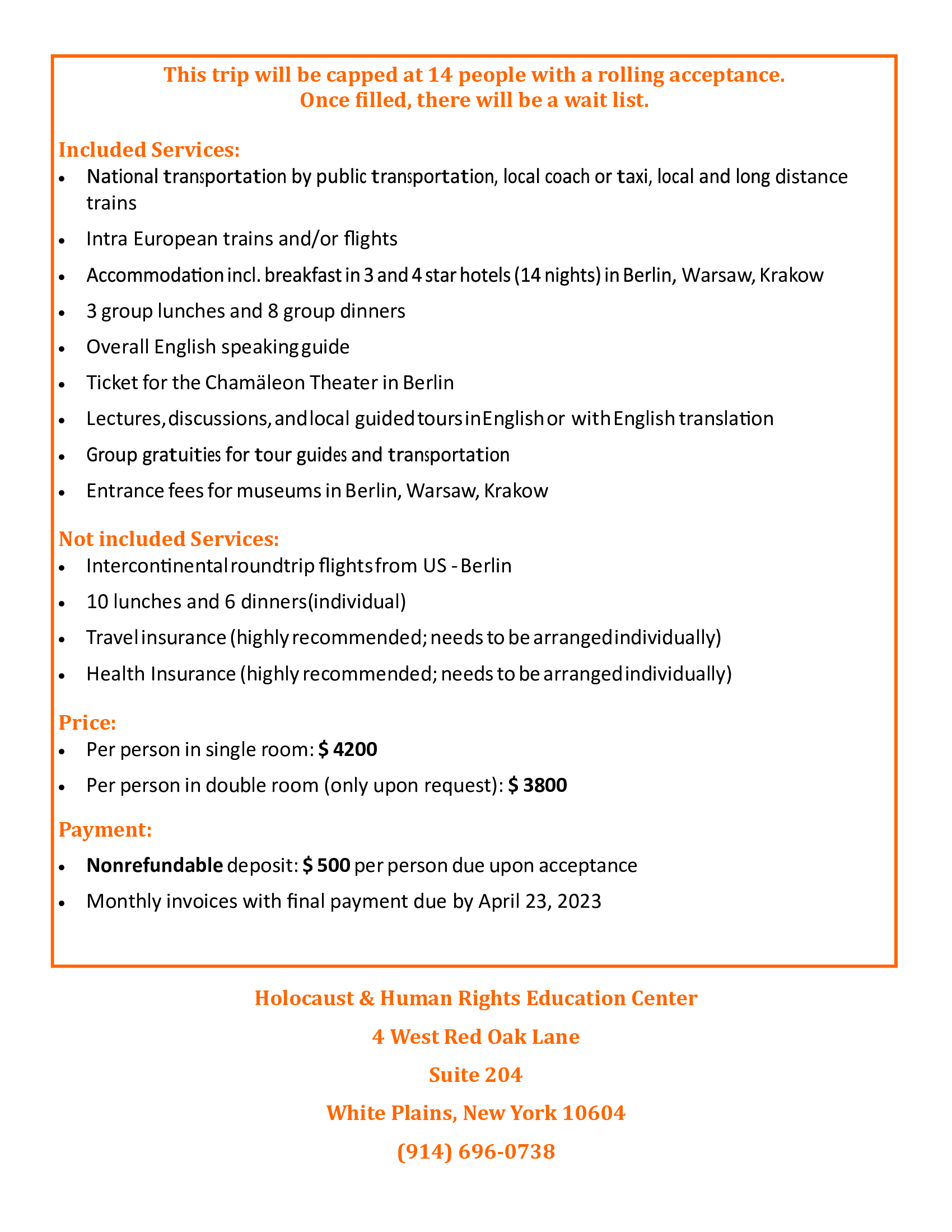 " Truly an inspirational program. Intellectually challenging and rewarding."