This HHREC educational mission offers teachers  a unique opportunity to visit  the sites of the Holocaust in Germany and Poland and speak with experts in the field. This guided trip was created to expand teacher comprehension of this monumental event in human history, and it has  served to inspire and motivate them as they prepare to teach the lessons of the Holocaust and promote protection of Human Rights to their students.
Participants will gain first-hand knowledge of how a re-unified Germany approaches the increased diversification of its population today, and prepare the next generation of students to understand the meaning of the Holocaust and pass on the lessons we have learned for the future.
2023 Summer Educators' Tour
This summer the HHREC Educational Trip to Germany and Poland offered educators an opportunity to learn about the Holocaust in a sixteen-day tour. Teachers from Toronto, Chicago, Santa Clara, Ithaca, Orlando, Los Angeles, and Savannah joined the tour led by HHREC Director of Education Steve Goldberg and professional tour guide Gerrit Book. The program was designed to offer insight into the history of the Jews in Germany and Poland, trace the origins of the Holocaust, and visit monuments and memorial sites through a series of interactive workshops and guided tours by experts in the field. The trip included stops at the Memorial to the Murdered Jews of Europe in Berlin, the Wannsee House, Auschwitz-Birkenau, the former Warsaw Gheto, and Sachsenhausen, a former concentration camp in Oranienburg, Germany.
"Our sponsorship of this educational mission enables teachers to enhance their understanding of this dark period in human history by literally 'walking the walk' where the Holocaust was conceived and implemented." remarked Steve Goldberg. A tour attendee said " As I sit down to reflect on the shared journey we embarked on, words feel somehow insufficient to convey the depth of my gratitude and appreciation. We traversed through time and space together, delving into the intricate tapestry of Holocaust and Jewish History, in lands that bore silent witness to these events. This journey was made all the more meaningful and profound due to our companionship, shared insights, and unwavering passion for learning. This experience, I am certain, will ripple into our teachings and our interactions with our students ( SP, Orlando, Florida)
HHREC has scheduled a tour for lower Hudson Valley area educators to visit historical sites in Germany and Poland in July 2024. In addition, a second educational trip: A Journey through Jewish History in Germany from the Middle Ages to Today with programs in Mainz/Speyer/Worms, Nuremberg/Lichtenfels, Erfurt/Weimar, and Berlin has also been scheduled.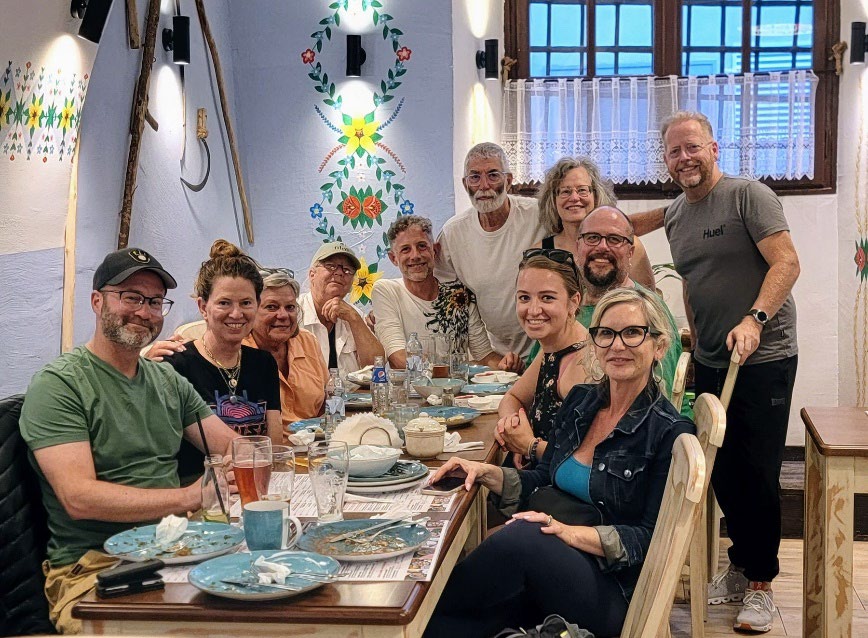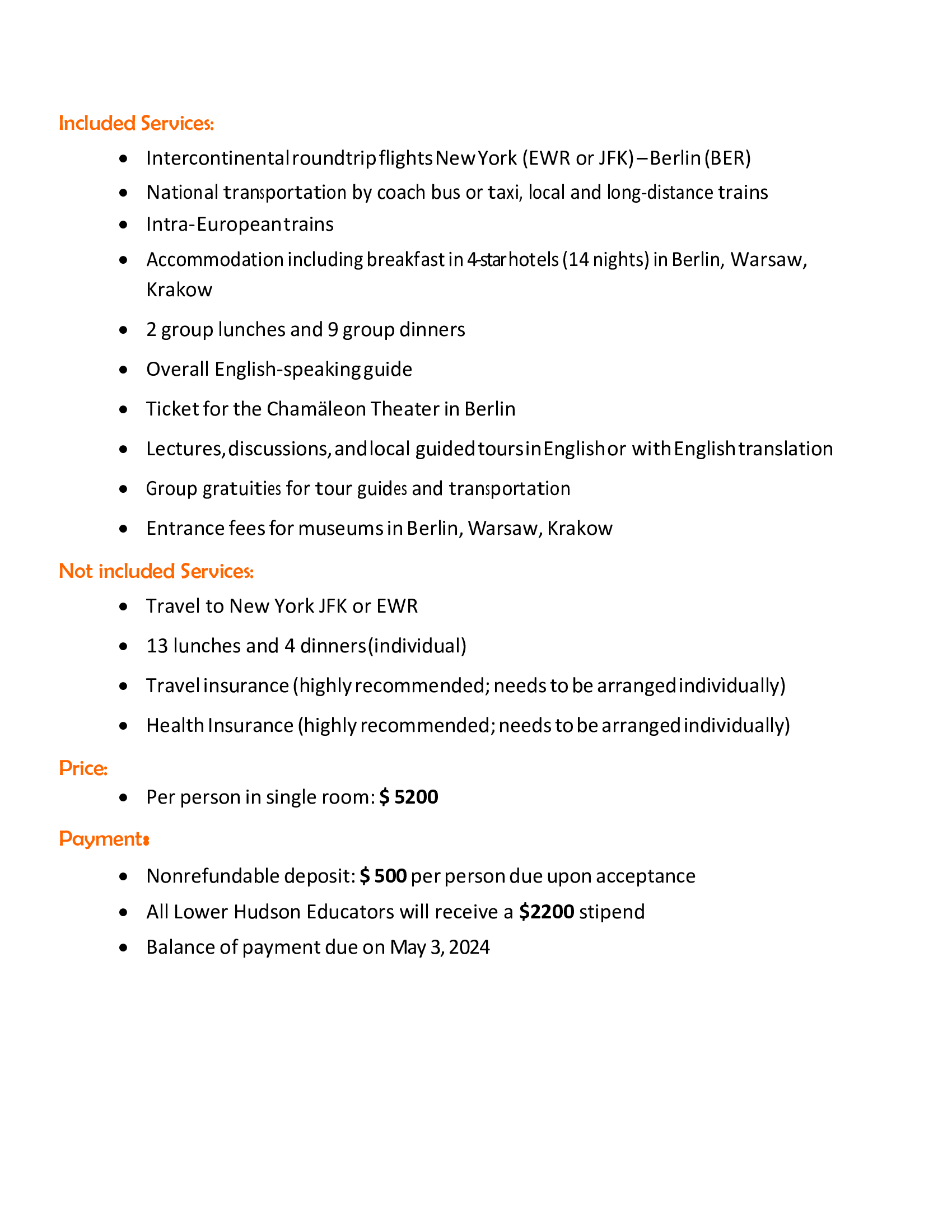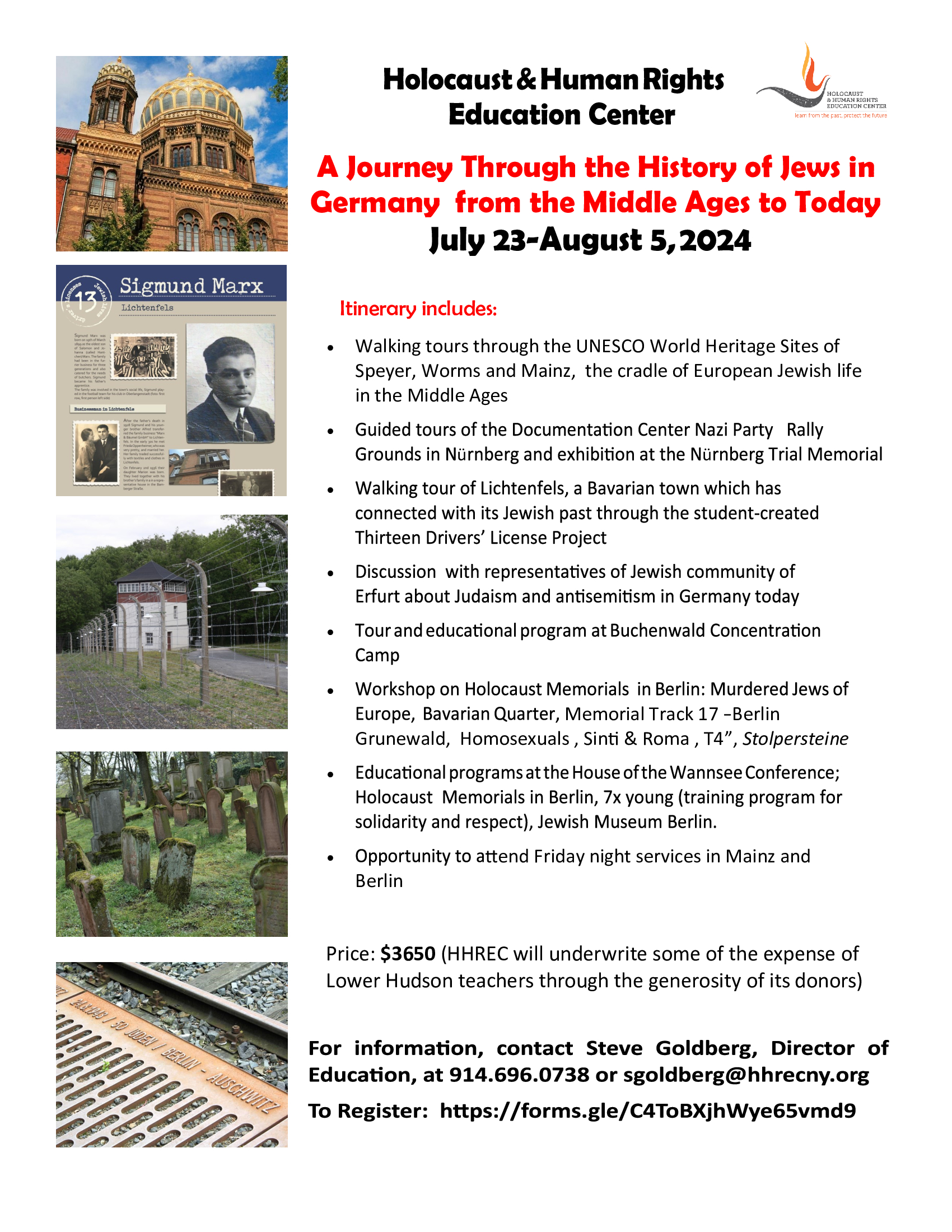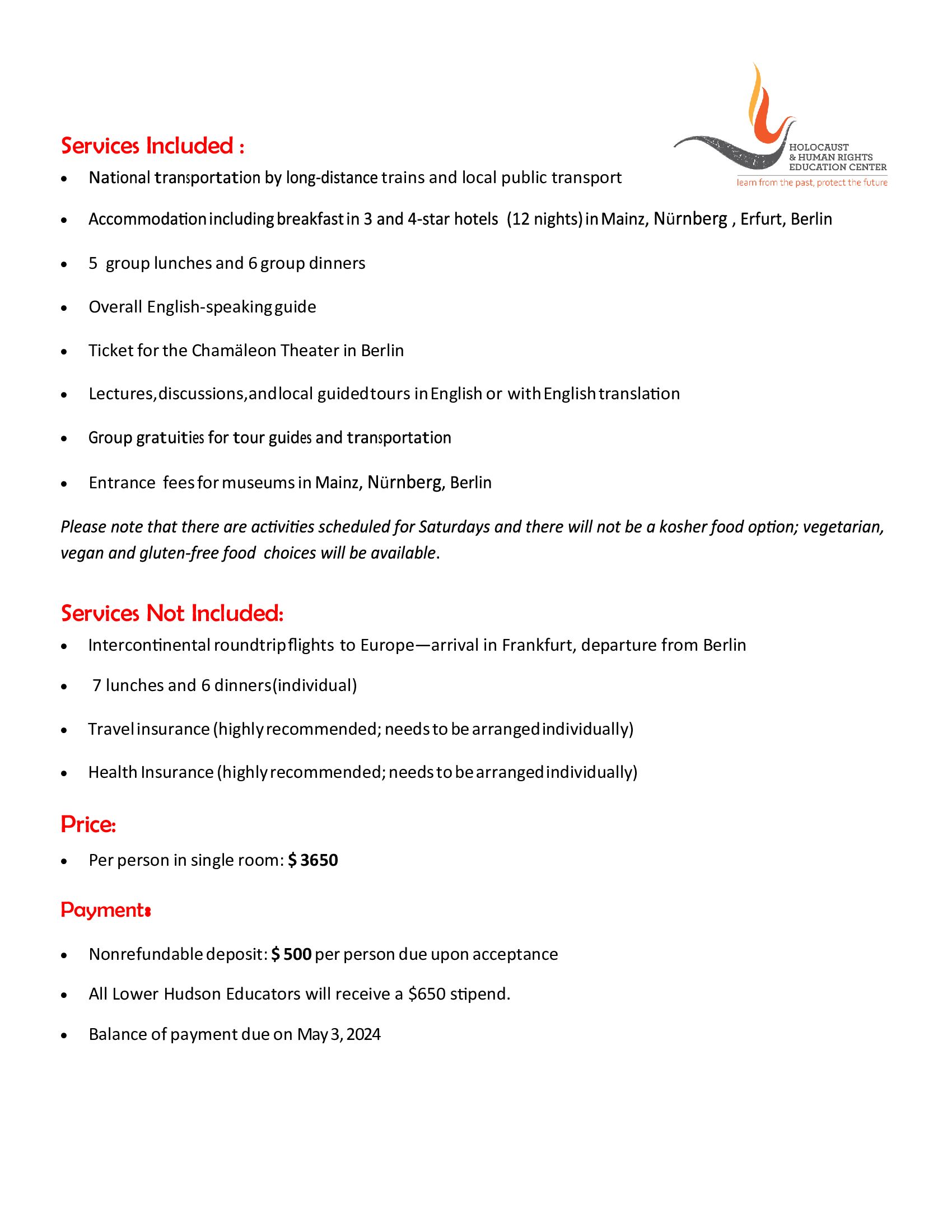 " Truly an inspirational program. Intellectually challenging and rewarding."