Annual Kristallnacht (Night of the Broken Glass) Commemoration
On November 9 and 10, 1938,  the Nazi Party spread a wave of violence throughout Germany, parts of Austria which were annexed, and an area of Czechoslovakia known as Sudetenland. Known as pogroms, these anti-Jewish riots plundered Jewish-owned businesses, homes and synagogues. For the first time, the Nazi party arrested individuals solely based on their ethnicity. An estimated 30,000 male Jews were arrested in the aftermath.
Each year, we hold a Kristallnacht Commemoration in conjunction with Iona College.
Past events have included:
November 1938: Perspectives from the Vatican Archives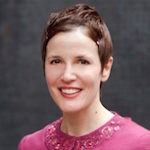 Suzanne Brown-Fleming
Director of Visiting Scholar Programs at the United States Holocaust Memorial Museum's Jack Joseph and Morton Mandel Center for Advanced Holocaust Studies
Film Screening of My Italian Secret:  The Forgotten Heroes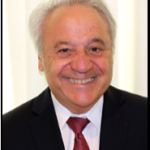 Q & A with Vincent Marmorale, Italy and the Holocaust Foundation
co-hosted by