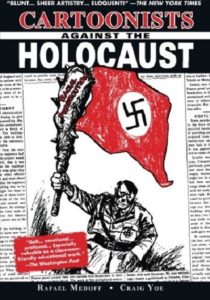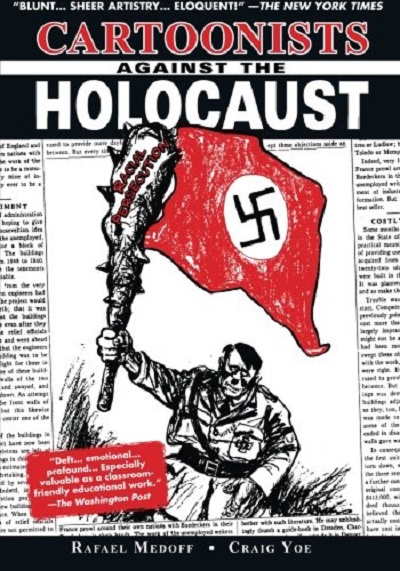 During the dark days of the Holocaust, a small number of American political cartoonists used their art to cry out against injustice – and to try to inspire the public to demand the rescue of Hitler's victims. "Cartoonists Against the Holocaust" brings back 150 of these amazing cartoons, together with scores of compelling period photographs that place the cartoons in the context of the Nazi genocide and the world's response as events unfolded.
The Holocaust & Human Rights Education Center has received an acknowledgement by the author in the recently published book. To purchase the teacher's guide written by Dr. Rafael Medoff, and our Co-Directors of Education Steve Goldberg and Julie Scallero, please click HERE
18 panels of individual cartoons are available for exhibition by organizations in the greater Westchester County NY area. They must be picked up and returned to our offices in White Plains, NY. 
Fees:
Public and Private Middle and High Schools - $100
All Other Venues - $300
Please make checks payable to: HHREC.