UKRAINIAN HOLODOMORGENOCIDE IN UKRAINE: Lessons for Today's Classroom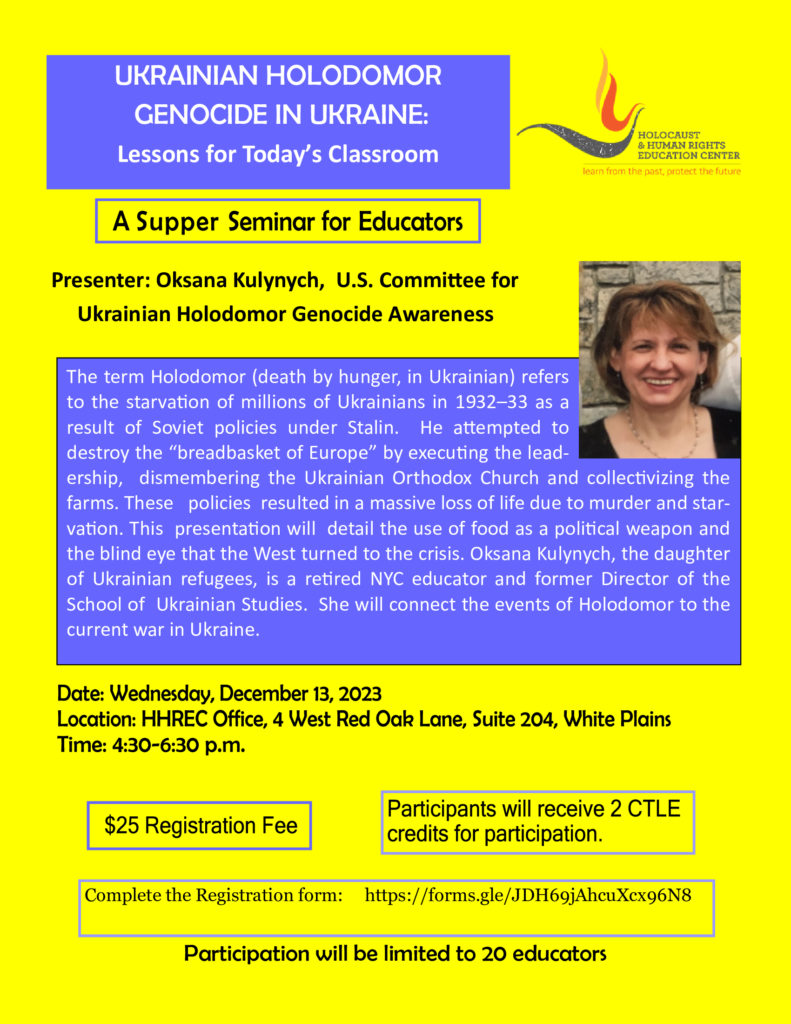 HHREC Supper Seminar Series Event for Area Educators. Please pay in advance of attending the program.  For further information, contact Steve Goldberg, Director of Education, Holocaust & Human Rights Education Center at sgoldberg@hhrecny.org or call at (914) 696-0738.
This workshop is limited to 20 educators.