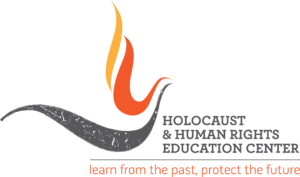 STATEMENT FROM JEWISH ORGANIZATIONS CONDEMNING AMNESTY INTERNATIONAL-UK REPORT
We, the subscribing organizations representing the broad mainstream of the New York Jewish community, condemn and reject the report of Amnesty International UK, which attempts to label Israel as an apartheid state and undermine its right to exist as a democratic state and a homeland for the Jewish people. The report is brimming with substandard analysis, factual inaccuracies and consistently omits and distorts context in order to demonize Israel and denigrate its vibrant democracy.
The State of Israel and its government are not beyond criticism. We are mindful of the vigorous Israeli discourse concerning the achievement of greater equality for its diverse citizenry, especially Palestinian citizens of Israel. We recognize the essential work of many local and international human rights groups in contributing to these important conversations, and those concerning the rights of Palestinians in the West Bank and Gaza.
Yet, while discussions regarding the shortcomings of governments and their policies are found in democracies worldwide, Amnesty UK's report goes well beyond that in portraying Israel's very existence as illegitimate. Indeed, Israel's right to exist is enshrined in U.N. Resolution 181. Furthermore, the report's conclusions parrot the outrageous demands of the BDS movement by advocating policies that would eliminate Israel's ability to remain a democratic state and a homeland for the Jewish people, and undermine the possibility of a two-state solution to the Israeli-Palestinian conflict. Peace between Israelis and Palestinians can only be built upon a strong foundation of trust and mutual understanding. Amnesty UK's agenda-driven anti-Israel screed and deliberate distortion of facts should be rejected by those committed to Israel's well-being, to the rights of Palestinians, and to a future of peace between Israelis and Palestinians