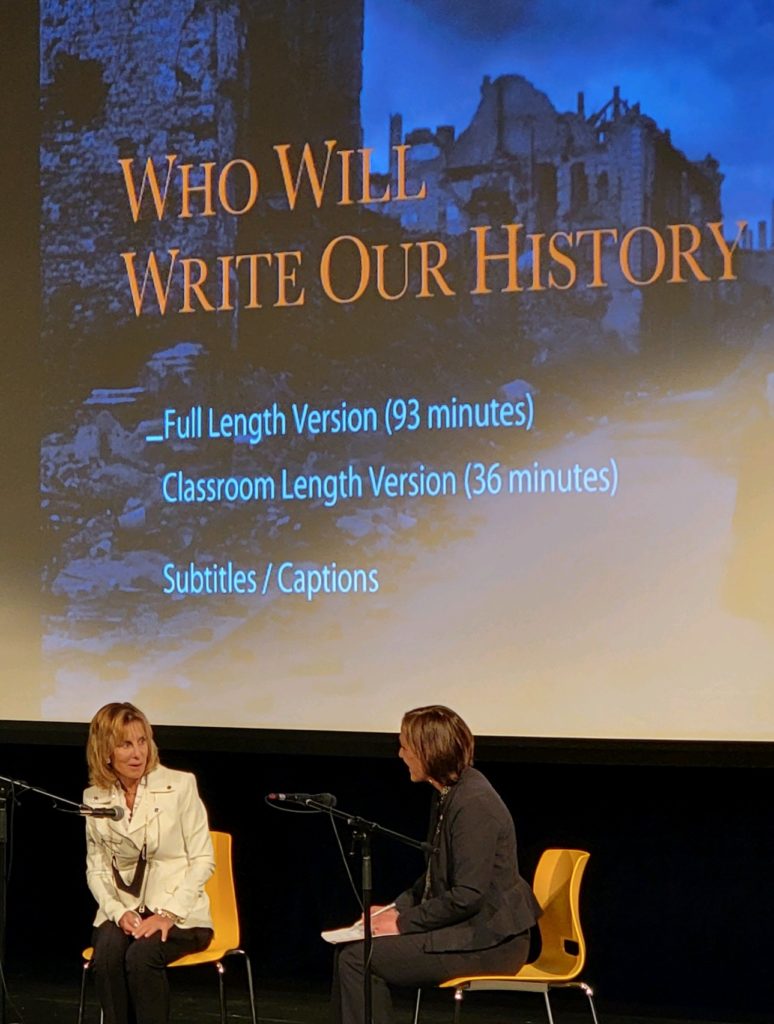 Purchase College and Holocaust & Human Rights Education Center Co-Sponsor Screening of Holocaust Historical Film and Talk with Producer Nancy Spielberg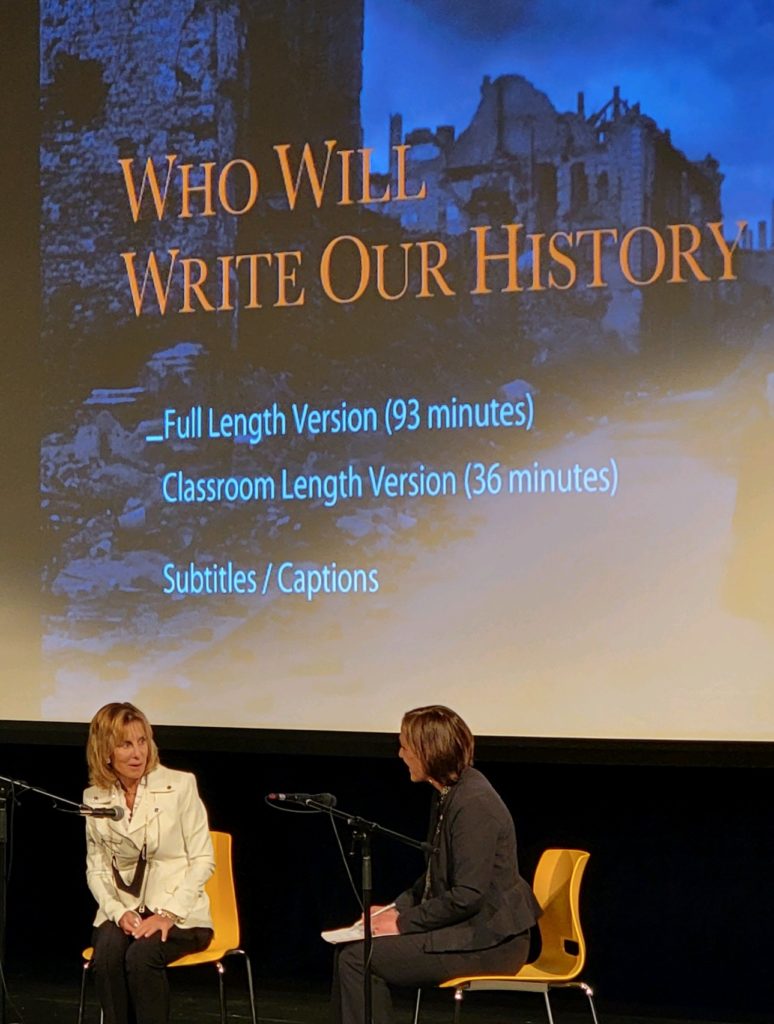 Purchase College State University of New York and the the Holocaust & Human Rights Education Center (HHREC) co-sponsored a screening of a documentary film and talk with Executive Producer Nancy Spielberg on April 26th at the Humanities Theater on the campus of Purchase College.
Attendees watched the screening of the film Who Will Write our History and participated in a lively Q&A period moderated by HHREC Executive Director Millie Jasper about the making of the film with Spielberg. The film was about the story set in November of 1940, days after the Nazis sealed 450,000 Jews in the Warsaw Ghetto, a secret band of journalists, scholars, and community leaders decided to fight back. Led by historian Emanuel Ringelblum and known by the code name Oyneg Shabes, this clandestine group vowed to defeat Nazi lies and propaganda not with guns or fists but with the ultimate weapon: the truth.