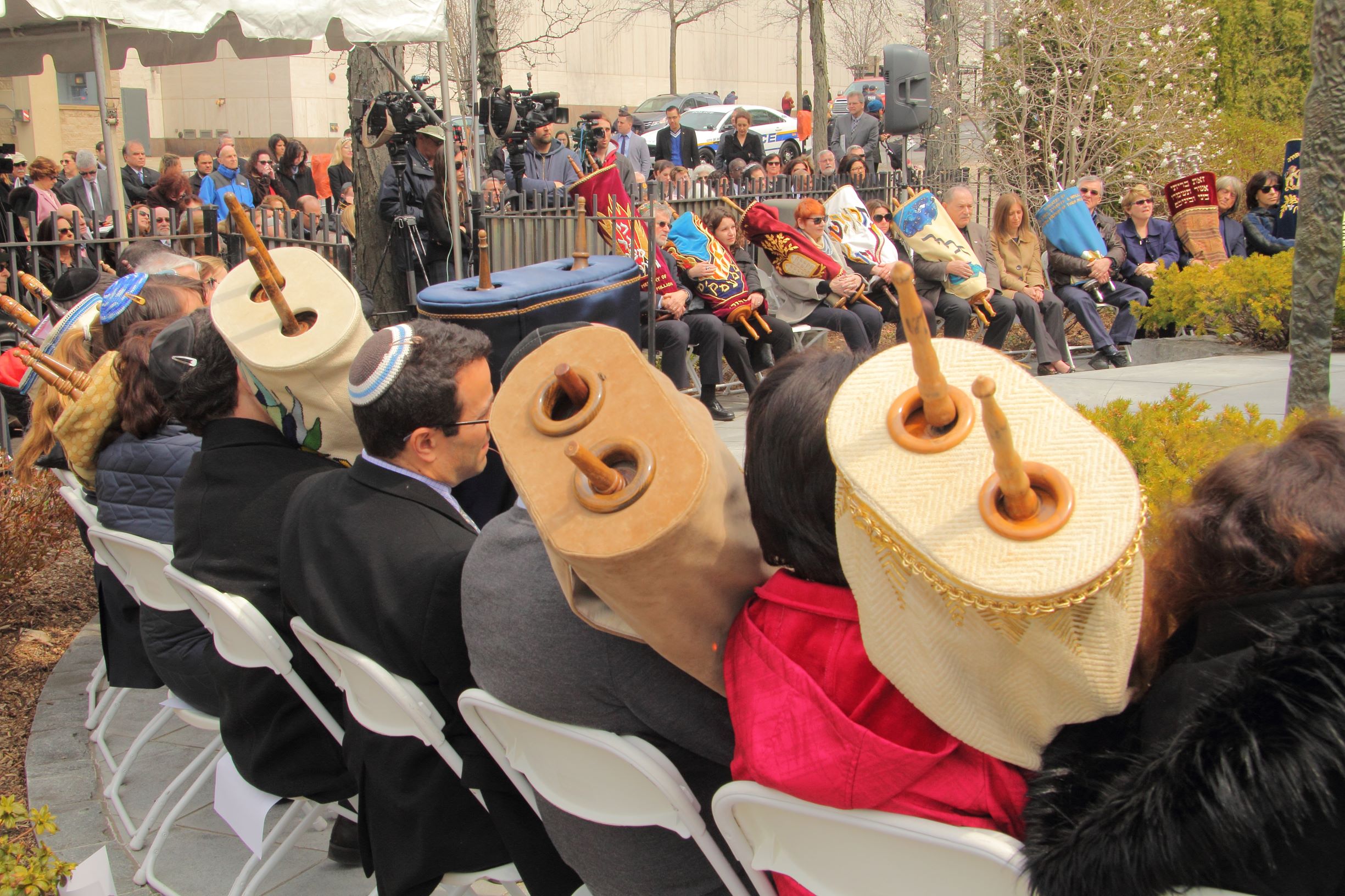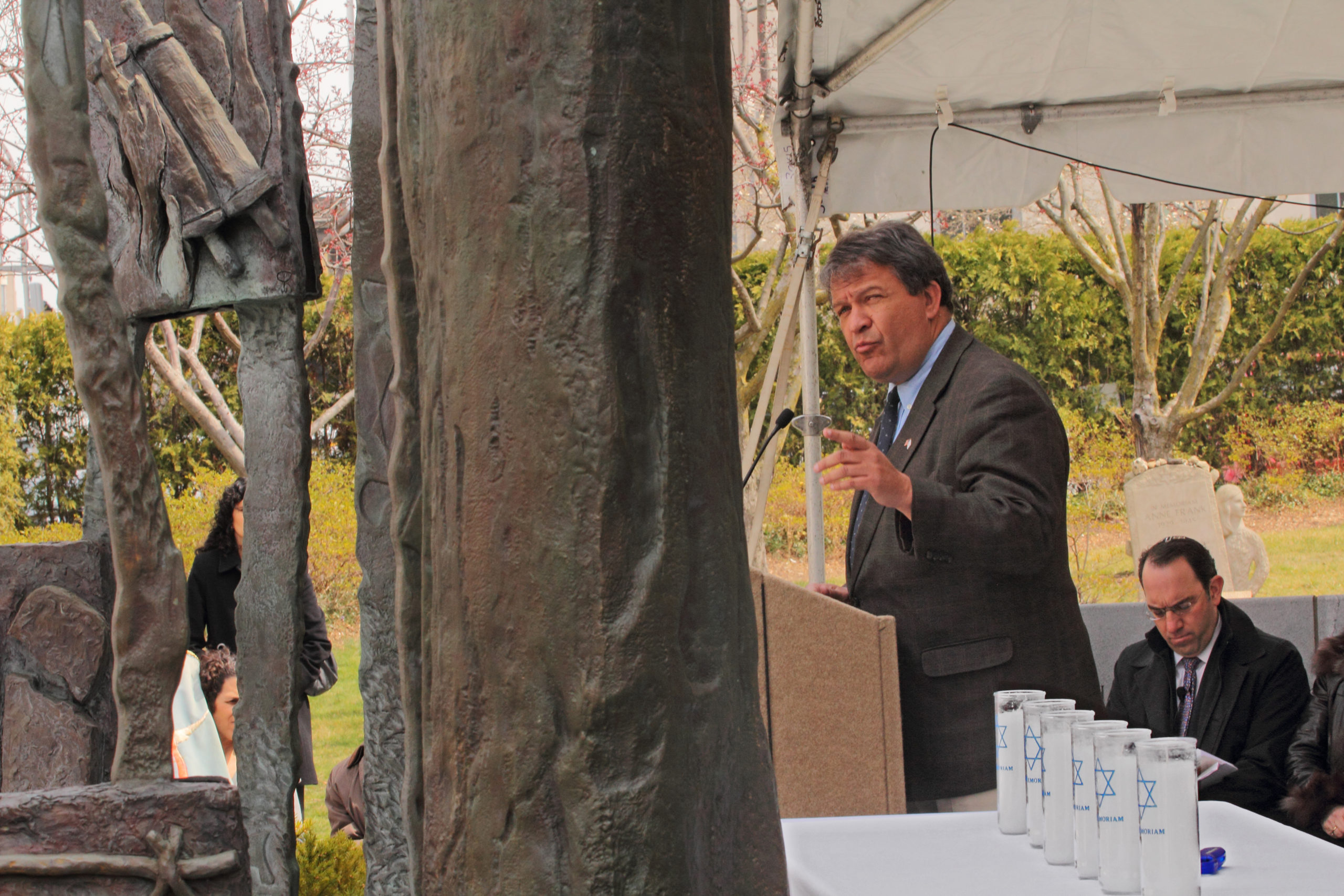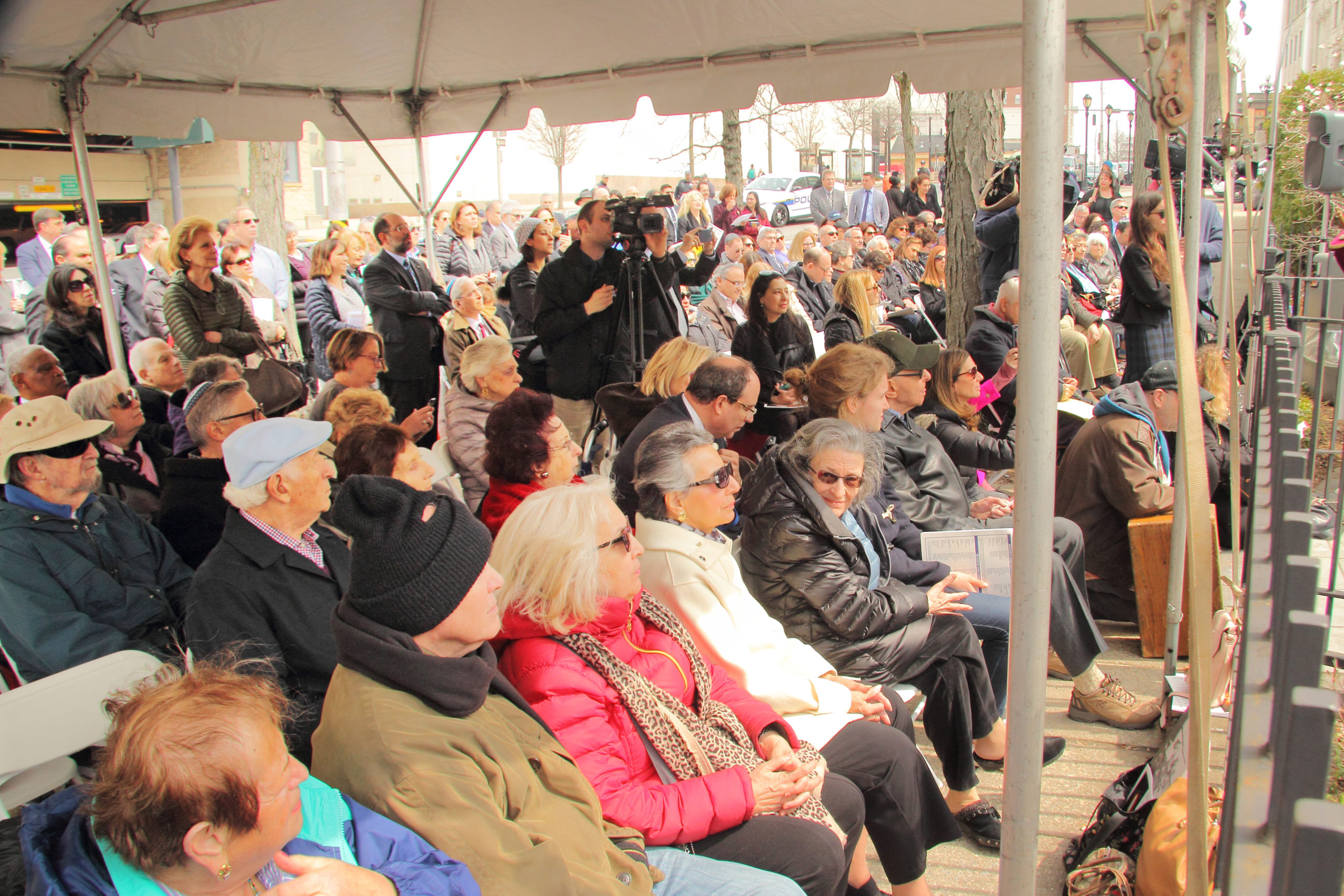 The Garden of Remembrance, located in front of the Michaelian Office Building at 148 Martine Avenue in White Plains was created by the Holocaust and Human Rights Education Center, formerly known as both the Westchester Holocaust Education Center and the Westchester Holocaust Commission. This memorial was established to honor the memories of the millions of men, women and children persecuted during the Holocaust and to pay tribute to the brave people of all faiths who risked their lives to save others.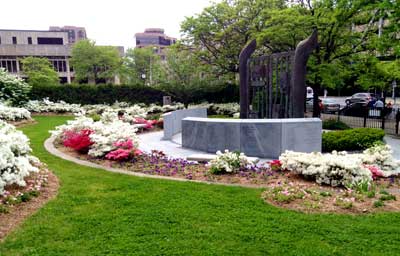 Within the Garden stand the "Gates of Remembrance." These gates were created in 1992 by sculptor Rita Rapaport to memorialize the suffering and death of millions during the Nazi era from 1933 to 1945.
The posts supporting the Gates look blown by the wind. They evoke the memories of the flames or chimneys of the crematoria. To some, they will resemble the Hebrew letter Vov, which represents the number six, for the six days of creation, or the six million Jewish victims. The Gates themselves may symbolize the bars of a prison or the entrances to concentration camps.
There are five plaques on the Gates which depict images meaning Zachor or Remember, torn fabric bearing a prisoner's number; barbed wire representing concentration camps; the Bible in flames commemorating Kristallnacht, when the Holocaust began; and the broken tablets of the Ten Commandments.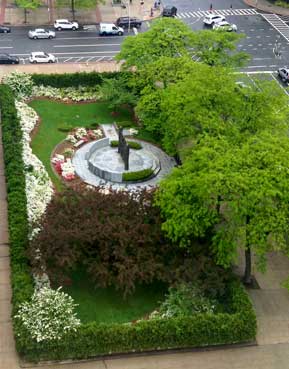 As you stand before the Gates, we are called to Remember what we must never forget.
The Garden walls are inscribed with the names of 26 places which Jews and other innocent victims of Nazi persecution were tortured and murdered. These names represent only some of the many hundreds of locations where recorded and unrecorded atrocities occurred. Other stones in the Garden bear inscriptions of inspirational quotes from philosophers and authors.
The Garden provides a unique setting for study, reflection and remembrance appropriate for religious services, field trips for school groups, and community events. For reservations and more information, call the HHREC at 914.696.0738 or email us at info@hhrecny.org.
This Garden of Remembrance provides a quiet place, dedicated to remembering and honoring...
The Holocaust & Human Rights Education center recently commemorated the 25th anniversary of the founding of the Garden of Remembrance. For more information, click here