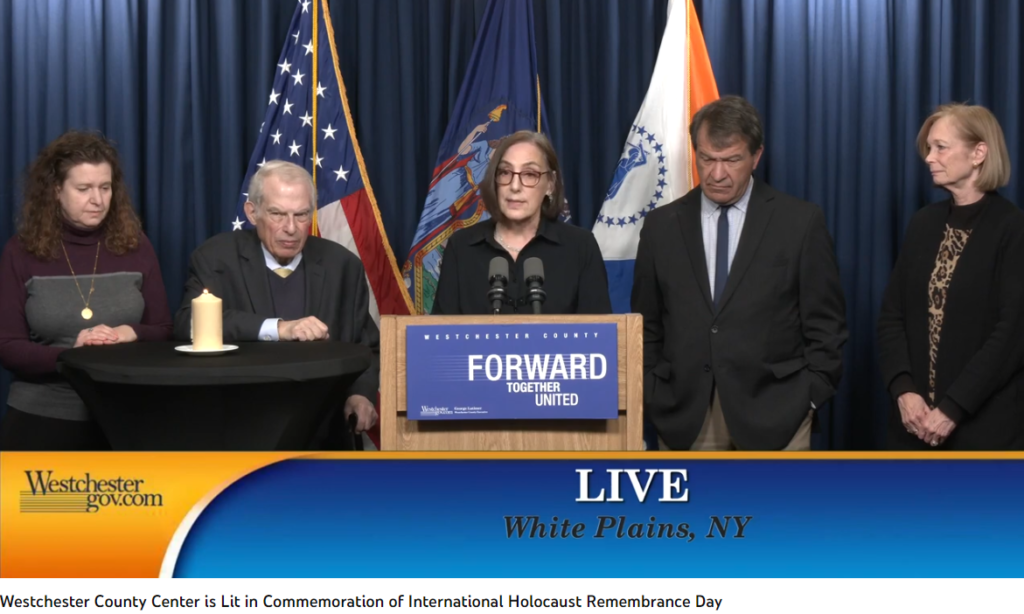 Media Covers HHREC Executive Director Appearance with Westchester County Executive on International Holocaust Remembrance Day
HHREC Executive Director Millie Jasper shared remarks during a press conference at the Westchester County Office in White Plains on Friday, January 27th in commemoration of International Holocaust Remembrance Day. Watch the recording here and read the media coverage of this event in Shoreline Publishing, The River Journal, and MidHudson News.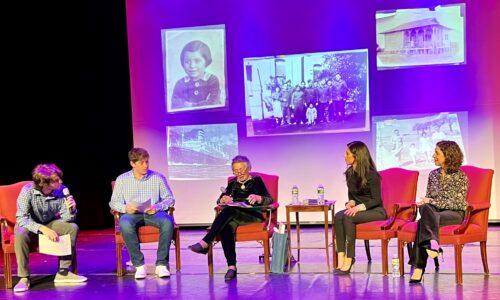 There was also coverage of an appearance by HHREC Speakers Bureau Member Helga Luden at an International Holocaust Remembrance Day Event sponsored by the Horace Greeley High School Club ENOUGH and the Town of New Castle Holocaust and Human Rights Committee. Read about it in The Inside Press.
Westchester County Legislators also issued this statement to commemorate the day.