Memory Keepers Story Hour: Yuval Ehrenreich, Generations Forward 
Dec 15, 2022 7:00PM—8:00PM
Location
Zoom
Cost Free
Event Contact Millie Jasper | Email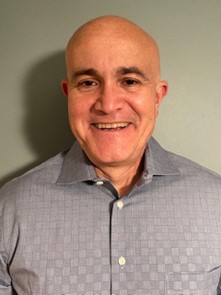 Yuval Ehrenreich tells the story of his father's stolen childhood and his struggle to survive when he was separated from his parents. At age 7 he witnessed the family's synagogue on Roonstrasse street in Cologne, Germany was set on fire by the Nazis on the night of Kristallnacht and weeks later he crossed the border alone in a unique Kindertransport to Belgium. Arrested near Brussels by the Gestapo at age 10, he was rescued hours before his train was to depart for Auschwitz where he had been scheduled for extermination. Later, age 11, he was hidden by the Jewish resistance with a false identity in a Catholic home for boys located deep in the Belgian countryside, and miraculously survived a raid by a platoon of heavily armed Nazi soldiers who surrounded the home so no one could escape before forcing their entry. There, he stood with 86 other Jewish children "hidden" in plain sight during the inspection and avoided discovery due to the daring ingenuity, courage, and unwavering Christian faith of a woman who risked it all to save them.
Yuval talks about how his father managed to survive as an orphan and grow up to rebuild all that was lost to give his own family the good life they enjoy today! He concludes with the recounting of Pope Benedict's historic visit in 2005 on World Youth day to his father's synagogue in Cologne that was rebuilt after the war, and shares lessons learned from the Holocaust.
Yuval was born in Israel and came to the United States when he was 9 months old. He lives in Tarrytown, New York with his wife Barbara, and he has two adult children.
Yuval is a member of GenerationsForward, a group of second and third generation individuals sponsored by the Holocaust and Human Rights Education Center of White Plains, New York.