Kathy Grosz-Zaltas, Speaker
Apr 15, 2021 7:00PM—8:00PM
Location
Zoom
Cost 0.0
Event Contact Millie Jasper | Email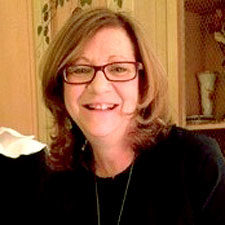 Kathy Grosz-Zaltas is a daughter of Holocaust survivors. She tells their story to honor their lives and to have their story serve as a purposeful tool to look at bullying, injustice, antisemitism and bigotry in our world today.
Her parents grew up in different parts of Czechoslovakia, enjoying happy, cultured and well-to-do lives. And then, suddenly, the Nazi era began to control their lives, destroying their families forever.
Concentration Camps, Forced Labor, Death Marches were their lot…Despite their hardships and loss, survival was their personal miracle.
Kathy speaks about their lives after the War, along with their growing family in America. She discusses what it is like to be part of the Second Generation.
Kathy lives with her husband in Rye New York. Her family and grandchildren live close by, which is the joy of her life. She was a foreign language teacher for 17 years in Westchester County. Currently, she and her family are the owners of Zaltas Gallery of Fine Jewelry, where she curates fine jewelry and diamonds as well as creates custom pieces for her clients.