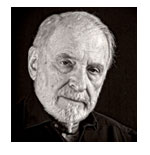 Paul Galan is a native of the former Czechoslovakia. He and his family were fortunate to survive the Holocaust through a series of unusual circumstances and a great deal of good luck. Mr. Galan immigrated to the United States as a teenager with his parents in 1951.
After completing his High School education he went on to the City College of New York where he earned his Bachelor of Arts degree in Film and History.
He had spent all of his working career in New York's film industry as a Director of documentary television programs for ABC News and independent broadcast groups such as Westinghouse Broadcasting and Capital Cities Broadcasting. He also produced and directed hundreds of films for Fortune 500 corporations. His television work had earned him two EMMY nominations, the Robert F. Kennedy Memorial Award in Journalism and numerous other professional industry recognitions.
As a director, he filmed and interviewed the famous and the less famous, ranging from statesmen such as Richard Nixon, Henry Kissinger, George Romney and others in the world of politics, to Nobel Laureates such as James Watson, to stars such a Tony Randall, Patrick Stuart, Red Skelton to Chairmen of Boards of major corporations such as IBM, Chase Manhattan and many others.
On his retirement in 2006, he decided to put his skills as a communicator towards disseminating the memory and the legacy of the Holocaust by sharing his own story of survival during that dark period in history with student as well as adult audiences. He also produced several video projects dealing with the Holocaust.
Mr. Galan is a member of the Board of Trustees and currently co- president of the Holocaust Museum and Study Center located at Rockland Community College in Suffern, NY.
He and his wife Judy reside in Suffern. Their son Philip and his family live in Israel while their daughter Leslie and her family reside in Tenafly, New Jersey.
Click HERE to download an editable flyer.