About the Holocaust Survivor Legacy Project
The Survivor Legacy Education Project is an interactive database to record the oral history of Westchester survivors for use by teachers with their students and adults, too.
We are interviewing these survivors and creating both audio and visual accounts of their stories. The interviews will be edited into a 25-30 minute program in which their personal effects: photographs, letters, artifacts of their childhood and the war years (e.g. Stars of David), personal papers (e.g. passports, etc.) to illustrate the lives of these individuals. Many have few items, but these need to be preserved and shared with the next generation.  We are creating an exciting tool for teachers to use with their students.
Each program will include full written biographical text, family photos, student study guide specific to individual teacher materials (which would include supplemental readings about the subtopics of the Holocaust that might pertain to the individual, e.g. the Kindertransport, Kristallnacht, a particular concentration or death camp, etc.).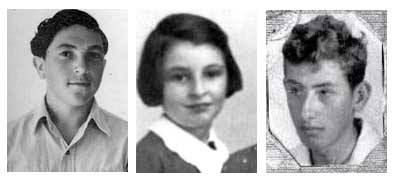 This is easily accessible from the website www.holocaustlegacy.org and therefore the entire project can be accessed from any computer, either in school, home, or synagogue.
These donors are gratefully acknowledged for their support of the
Holocaust Survivor Legacy Project
UJA-Federation/Westchester Program Services Cabinet




Dorothy and Robert Matza




Dr. Ellen Teplitz and Hon. Barry Warhit




Helene and Ellis Abramson




Grace Bennett




Eva Sax Bolder and Larry Bolder