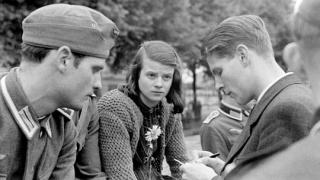 HHREC Hosts Inaugural White Rose Student Competition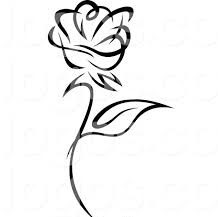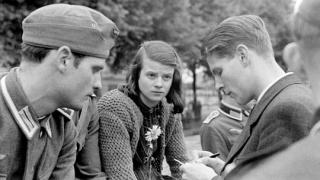 On May 20th, the HHREC launched an inaugural White Rose Student Research Contest event for students grades 7 through 12 in the greater Westchester County area. This contest, named in memory of the White Rose, a resistance movement consisting of German university students, commemorated the efforts of these brave young people who gave their lives for what they believed in.
This year's contest theme was Propaganda, and participating students who competed submitted essays based on research of source materials provided on our website. Winning entries were identified by a panel of judges and honored at a virtual reception, and the sponsoring teacher of each first prize winner were awarded a voucher for use on professional development and/or Holocaust resources.
The 2021 White Rose Student Competition winning students from Woodlands Middle/High School included:
Grade 7 & 8 Winner – Sameeha Ahmed
Grade 7 & 8 Finalist – Jake Morton
Grade 9 & 10 Winner – Jeremy Morton
The sponsoring teacher was Kasie Peralta, who was also honored earlier this year with the HHREC Susan Goldberg Teacher Award.
"Kasie is dedicated to human rights education and determined to bring the lessons of the Holocaust and other human rights violations to her students" said Julie Scallero, CoDirector of Education at HHREC. " She involves them in many other educational programs offered by HHREC including the Middle and High School Human Rights Institutes."