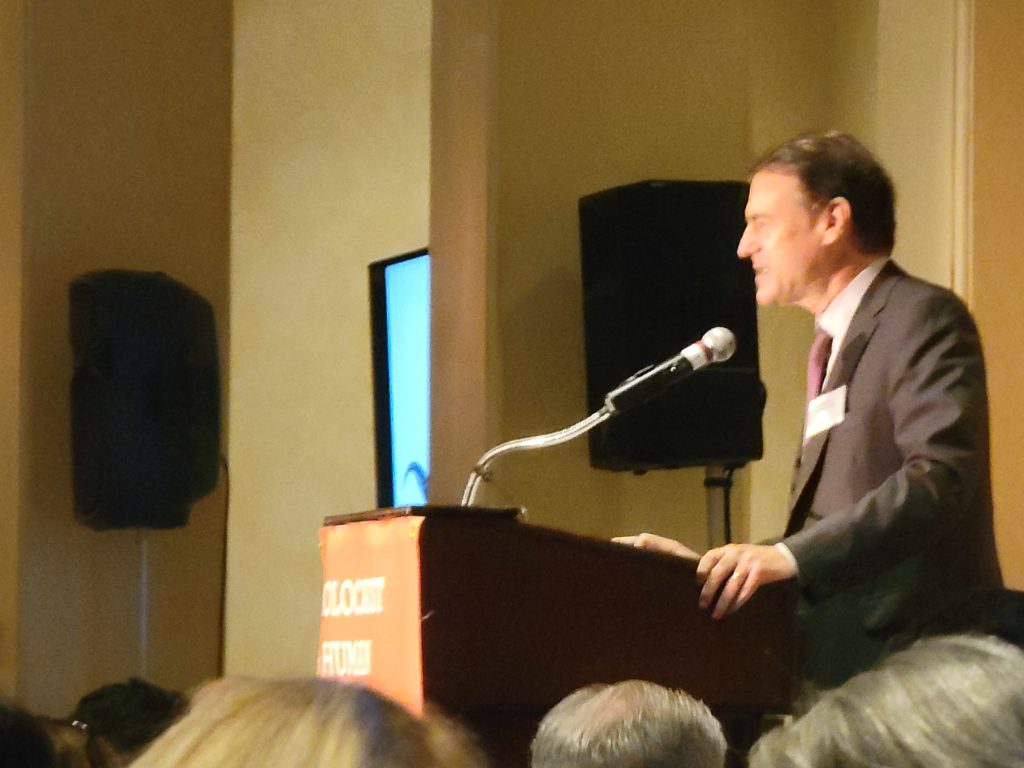 HHREC Fall Benefit to Feature Keynote Speaker Scott Shay, Founder and Chairman of Signature Bank
The HHREC Annual Fall Benefit will feature our keynote speaker Scott Shay, Founder and Chairman of Signature Bank, as we gather with our friends and colleagues to honor Andrew M. Greenspan, Principal, GHP Office Realty on October 28th at Westchester Country Club in Rye, New York.
Scott was a founder and has been Chairman of Signature Bank since its formation, which has grown organically from $50 million in assets and equity at its inception to $95 billion in assets. Signature Bank ranks among the top 25 largest U. S. commercial banks by assets. Since its IPO in 2004, Signature is among the top-performing U. S. banks, based on stock market performance and total return. Signature was ranked as the Best Bank in America for 2015 by Forbes . He is the author of Conspiracy U: A Case Study (Wicked Son, October, 2021)
Scott is a founder and chair of the Investment Committee of the Elah Fund, which is a social impact fund focused on investing in tangible industries in Israel. He was also a founding director of Super Derivatives, and Israeli startup company that was sold in 2014 to ICE. Super Derivatives was the largest sale ever of an Israeli financial technology company. Scott was also one of the lead negotiators for the group that privatized Bank Hapoalim and later served on its board.
Scott is actively involved in a Jewish formal and informal education. As part of his involvement, he serves or has recently served as a board member of the UJA – Jewish Federation of New York, the Partnership for Excellence in Jewish Education, the Jewish Agency, the Gruss Life Monument Fund, the Birthright Israel Steering Committee and the American Hebrew Academy. He is past chair of the Commission on Jewish Identity and Renewal of UJA – Jewish Federation, the Fund for Jewish Education (a joint venture of UJA and the Gruss Life Monument Fund) and Lapid Advisory Board Coalition of non-profit Israel Teen trip groups. Mr. Shay is the President of Chai Mitzvah. He, and his wife Susan, are the founders of the Jewish Youth Connection. He is the author of "Getting Our Groove Back: How to Energize American Jewry" (Devora, 2nd Edition 2008). Scott's second book "In Good Faith: Questioning Religion and Atheism (Post Hill Press, September 2018) was a finalist for a Jewish Book Council Award and was named "one of the best books of 2018" by Mosaic Magazine.
He is a seasoned speaker and recently presented at TEDx Wall Street in NYC as well as The Economist's World Summit, among many others. He has appeared on the CNBC and Fox television networks. Shay is considered an expert and respected commentator on lending to small and medium sized businesses, as well as on crypto currencies. Shay received a Bachelor of Arts degree in economics from Northwestern University in 1979 and was elected to Phi Beta Kappa. In 1980, he received a Master of Management degree from Northwestern's Kellogg Graduate School of Management.
For more information, contact Millie mjasper@hhrecny.org or 914.696.0738.