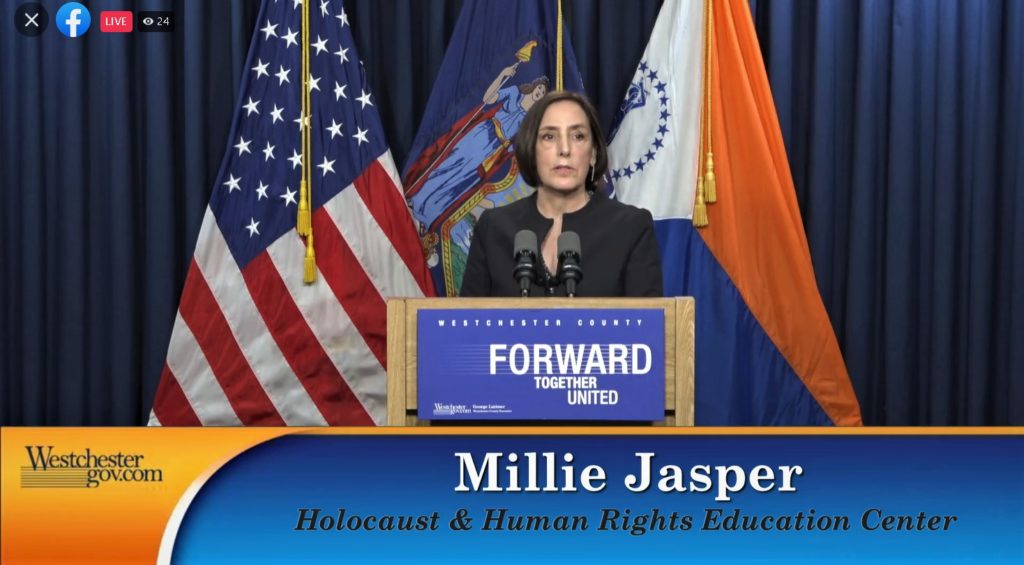 HHREC Executive Director Joins Westchester County Executive For Press Conference to Commemorate International Holocaust Remembrance Day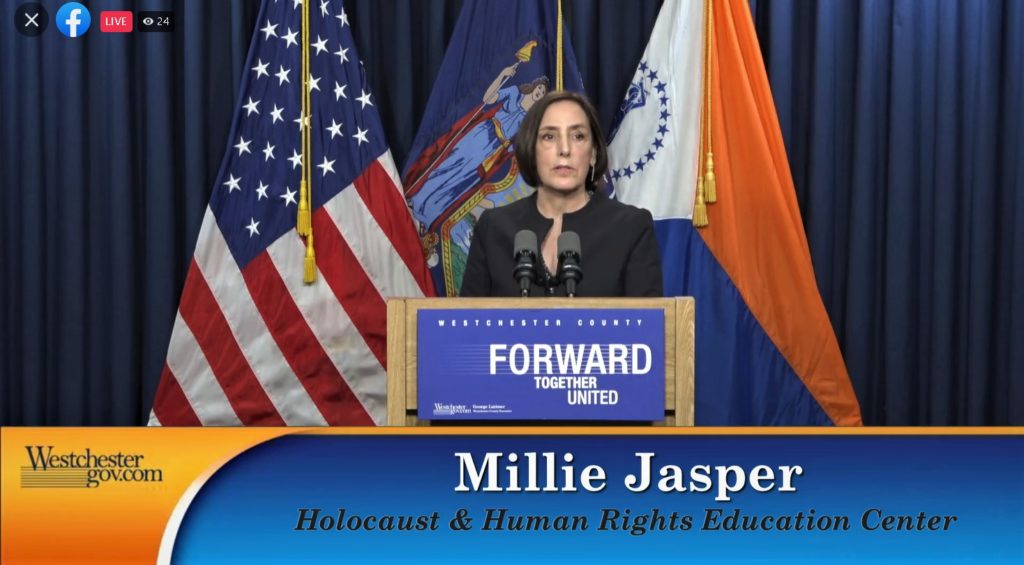 On Thursday, January 27th, Westchester County Executive George Latimer was joined by HHREC Executive Director MIllie Jasper and Westchester Jewish Council CEO Elliot Forchheimer to commemorate International Holocaust Remembrance Day.
The United Nations General Assembly designated January 27—the anniversary of the liberation of Auschwitz-Birkenau—as International Holocaust Remembrance Day. On this annual day of commemoration, the UN urges every member state to honor the six million Jewish victims of the Holocaust and millions of other victims of Nazism and to develop educational programs to help prevent future genocides.
Westchester County Latimer said: "It's important to know the horrors inflicted in the Holocaust, which have been well-documented, must never be forgotten. This story must be told from generation to generation so we never repeat the acceptance of hatred and genocide. We must make sure this never happens again."
Executive Director of the Holocaust and Human Rights Education Center Millie Jasper said: "This is so important to bring awareness and we are grateful to the County Executive for supporting proper Holocaust education in Westchester County."
CEO of the Westchester Jewish Council Elliot Forchheimer said: "We say never again. Never again may the atrocities of the Holocaust be tolerated. Never again, not here, not there, not anywhere and not in our great County of Westchester."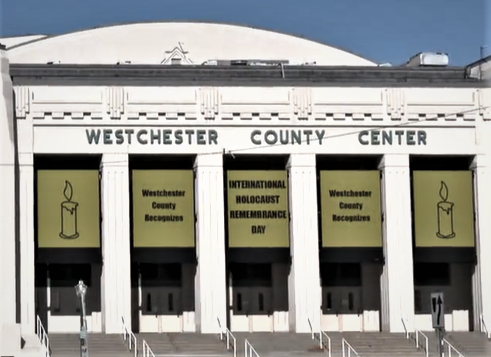 The Westchester County Center was lit up in yellow to commemorate this day, along with other locations across New York State including Niagara Falls, the Mario Cuomo Bridge, and One World Trade Center.
To view the event on video visit Press conference
Event coverage in The Jewish Post