Dan Joseph Joins Holocaust & Human Rights Education Center Board of Directors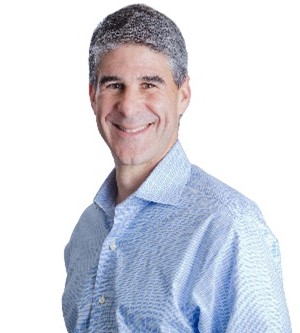 The Holocaust & Human Rights Education Center has announced that Dan Joseph has joined their Board of Directors. Mr. Joseph is the Co-founder and President of Corridor Ventures, a vertically integrated real estate investment company with client relationships and assets across the United States. Dan has primary responsibility for Corridor's strategy and also leads Corridor's efforts to raise investor and joint venture funding, managing its growing roster relationships with institutional and JV partners across the United States.
Mr. Joseph has a diverse background as a real estate entrepreneur and investor, having started four companies in the past 30 years. He began his career in structured real estate finance at Bankers Trust Company and worked in brand management for Procter and Gamble. Over the course of his career, he has developed expertise in structuring and negotiating acquisitions, raising capital, and allocating his firm's capital across multiple opportunities. He is a member of the Connecticut chapter of YPO Gold and serves on the boards of Urban Squash of Hartford and Osterman & Company, and in addition serves on advisory committees at Tufts University, Kingswood Oxford School, the Farmington Valley Jewish Congregation, and Clairmont Capital Group, LLC. Joseph formerly served as Vice Chairman of the Board of the Cobb School. He holds an MBA from Wharton and a BA from Tufts University. He is married with three children, and he currently resides in Bloomfield, CT.
"It is my belief that the work of HHREC is important, and I am proud of the work my dad has done to support and further the mission of the organization over the years." said Joseph. He added "It has been an honor for me to contribute every year to support his efforts to transform HHREC into what it is today. I believe that I can add value over time, and I am proud to continue his legacy."
"It is with great pleasure that we welcome Dan Joseph to our Board." said Michael Gyory, HHREC Board Chairperson. "He brings a tremendous level of experience and knowledge to our organization as an entrepreneur and relationship-builder and follows the legacy of his father as a true partner and supporter in our success. We are very excited to have him join us in our efforts to grow HHREC as we promote human rights and serve as an education leader in the years ahead ."