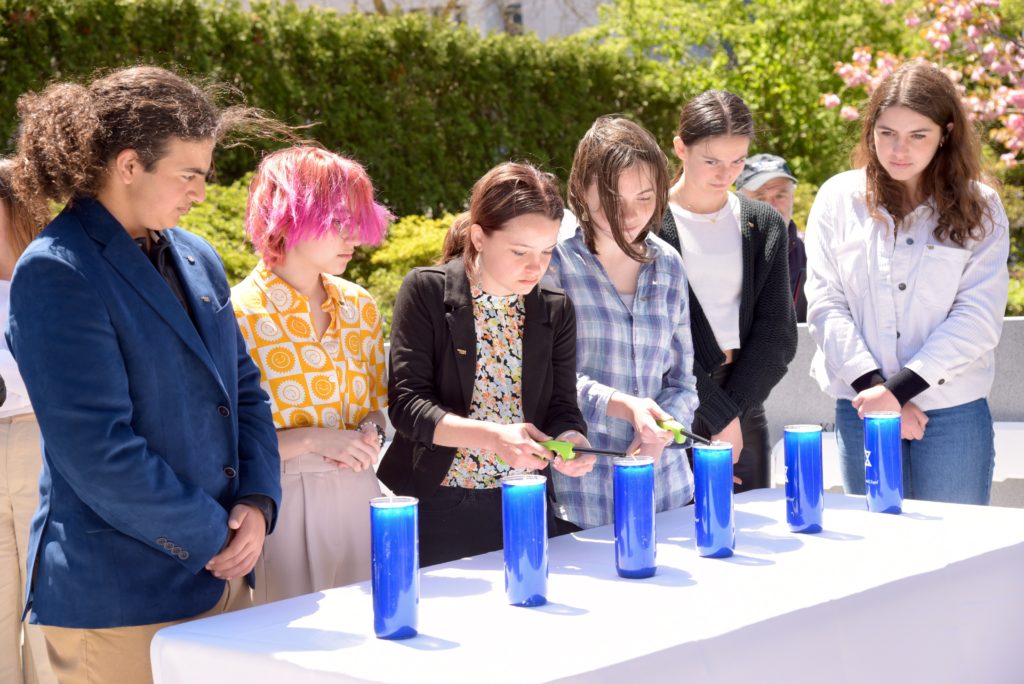 HHREC and Westchester Jewish Council to Host Countywide Yom Hashoah Commemoration April 18th at Garden of Remembrance in White Plains
The Holocaust & Human Rights Education Center (HHREC) and Westchester Jewish Council (WJC) will host the annual Countywide Yom Hashoah Commemoration Keeping the Memory Alive on Tuesday, April 18th from 12 to 1pm at the Garden of Remembrance on 148 Martine Avenue in White Plains, New York. The program will feature a keynote presentation by a Holocaust Survivor and a procession of Westchester's rescued Holocaust Torahs.
This event will be held rain or shine, and admission is free and open to all. For more information contact Millie Jasper mjasper@hhrency.org or Pam Goldstein pam@wjcouncil.org.