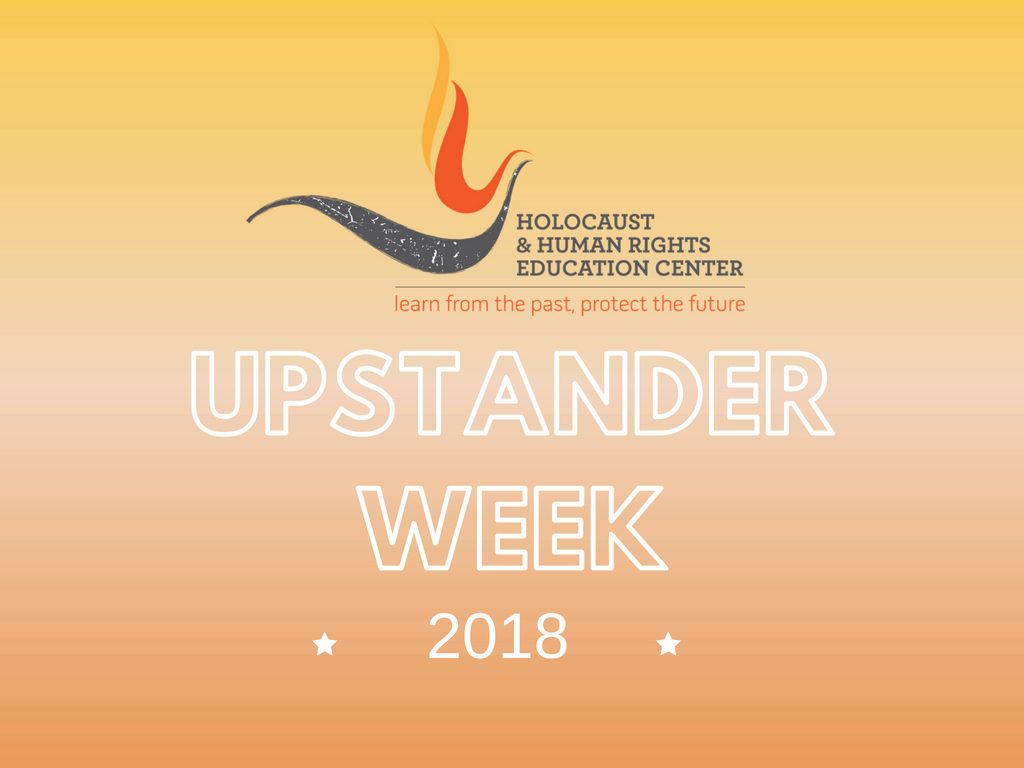 Maria Regina High School
After the Human Rights Institute, all tenth graders were required to select a Human Rights topic of their choice and present awareness through power point or video. The videos were then uploaded to YouTube. The results were truly amazing and all the students did a phenomenal job. What follows is the video of one group, student participants of the Institute. These students changed the topic of sexual assault on college campuses, which was one of the workshops presented at the Institute, to sexual assault of minors. One student in the group had been sexually assaulted as a little girl and always felt ashamed, dirty, different and unable to speak about her experience. She was never able to heal despite much counseling and therapy. Through the making of the video she was finally able to regain her voice and encourage others to not be afraid to say something. On April 21,, 2018 a youth rally was held at the Westchester County Center. At that rally, one of the creators of the video, requested to speak to fellow high school students. She shared a short version of her story and told students to not be afraid to speak out. She reminded them they have a voice and to stand up for their dignity and the dignity of others. She received applause along with a standing ovation. She regained her voice and felt free, no longer silenced by her past. A momentum is building and it is wonderful to watch the students come alive as they heal and bring healing to others. This an example of the powerful effect the Human Rights Institute has had on our tenth graders.
#Say Something Project – https://www.youtube.com/watch?v=7OmEqMVowGg
Palisade Preparatory School – please see attached
Ardsley High School
The students' theme this year is student activism. They will be focusing on gun violence/March for Our Lives and the #MeToo movement. Here's what we have planned for Upstander Week:
Monday, 5/21: Video explaining our schedule for the week and MeToo presentations
• Social studies teachers show videos in classes
• MeToo presentations (given by students who presented at HHREC and other club members) begin in social studies classes
Tuesday, 5/22: Bake sale
• Sell KIND bars and baked goods
• Ballot box so people vote on charity: March for Our Lives or Timesup
Wednesday, 5/23: Movie night (Wonderwoman) and MeToo presentations continue in social studies classes
Thursday, 5/24: Write letters/postcards about gun control and gender equality
Friday, 5/25: Post-it Prompt and Candy in a Jar Guessing Game
• Post-it prompt
What does it mean to be an activist?
Must contribute to prompt to play candy game
German International School of New York
Gratitude Tree – Help students discover the wonderful aspects of their lives.
During the week of May 21st, students will write one thing they have to be grateful for on a leaf and attach it to a bare tree. We will also be doing a major bake sale for refugee children. Prior to May 21s, we will project a video with various students stating what they are grateful for to help students form ideas for his or her leaf.
Rocky Point High School
Students will be inviting Scarlet Lewis, Founder and Chief Executive Office of the Jesse Lewis Choose Love Foundation to come to their high school early in the 2018-2019 academic year with the hope of using social emotional learning in their building. The students will also be doing a fundraiser for the Choose Love Movement.