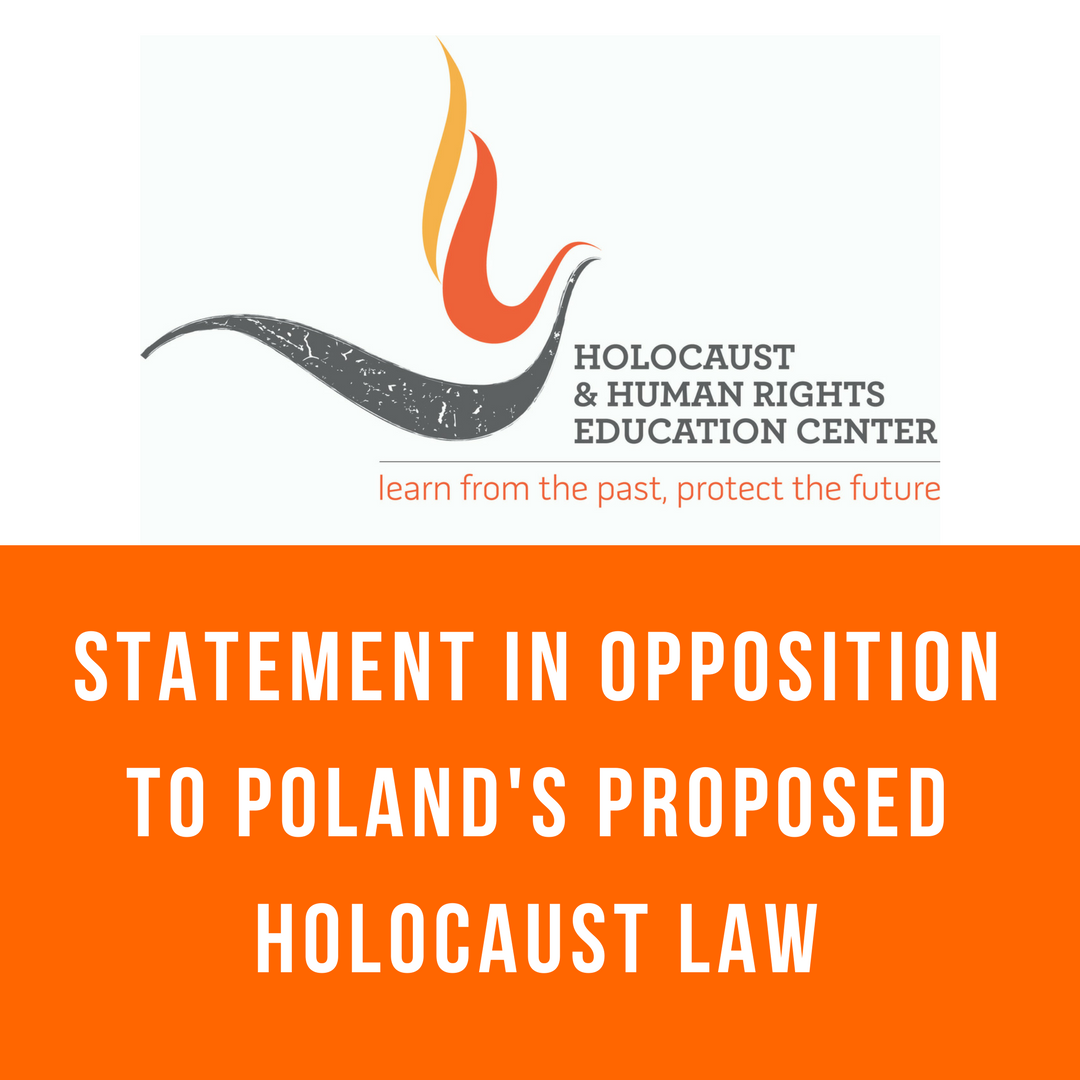 Statement in Opposition to Poland's Proposed Holocaust Law
On Friday January 26, 2018, the Polish Parliament, by a vote of 297 to 5, approved a controversial new law forbidding any mention of participation of the "Polish nation" in crimes committed during the Holocaust. The law still needs final approval from the Polish Senate and the country's president, Andrzej Duda.
The law prescribes criminal proceedings for individuals or organizations who allegedly defame the "Polish nation" by assigning guilt or complicity to Poles for Holocaust crimes committed on Polish soil. In addition, phrases such as "Polish death camps" as reference to the killing sites Nazi Germany operated in occupied Poland during World War II may be punishable by three years in prison or a fine.
Laws are not enacted in a vacuum.
Efraim Zuroff, a prominent historian on the Holocaust and the Eastern Europe director of the Simon Wiesenthal Center warns that the bill is part of a larger effort by Poland's right-wing government, led by the Law and Justice party, to dismiss "any criticism of how Poles behaved during the Holocaust."
He goes on to say "Everybody knows that many, many thousands of Poles killed or betrayed their Jewish neighbors to the Germans, causing them to be murdered. The Polish state was not complicit in the Holocaust, but many Poles were. The country was a hotbed of anti-Semitism before the Holocaust, too. It's foolish to ignore it."
The current government is determined to rewrite history. At a November 17, 2015 conference called by President Duda, representatives from Polish museums and other cultural institutions were instructed to stimulate Polish nationalism and discard accounts that shamed Poland and its people.
The real danger, said Michael Berenbaum, a noted Holocaust scholar, is that "this current Polish government is determined to recognize the great contributions of Poles and their victimization under the Nazis — but to downplay or ignore that Poles participated in and sometimes benefited from the Final Solution."
Further, he said, "If you only emphasize the righteous without recognizing the enormous role of bystanders and those who turned Jews in, you're distorting history."
During the coming week, Israel's ambassador to Poland, Anna Azaria will hold meetings concerning this new law with Prime Minister Mateusz Morawiecki as well as with President Duda and the Polish senate.
The Holocaust & Human Rights Education Center encourages this initiative. We cannot let the forces of divisiveness, fear, and intolerance control the narrative. We must insist that history not be rewritten or revised to suit an agenda. It is our duty to learn from the past and protect the future.
Joseph Kaidanow, Esq.
Chairperson
Millie Jasper,
Executive Director