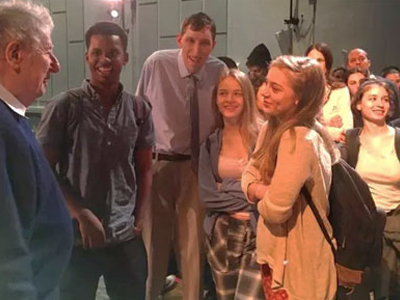 Holocaust Survivor Speaks Of Hate Crimes At Hastings High School
HASTINGS-ON-HUDSON, N.Y. — Ed Lessing, who survived the Holocaust, addressed students in a Thursday assembly at Hastings High School.
The assembly was called in response to what police said was a bias crime in January, when houses were egged and painted with swastikas, according to a release.
Lessing survived during Nazi occupation in Holland in World War II by hiding with his family and posing as a Christian farmworker.