Holocaust & Human Rights Education Center Announces New Director of Donor Advising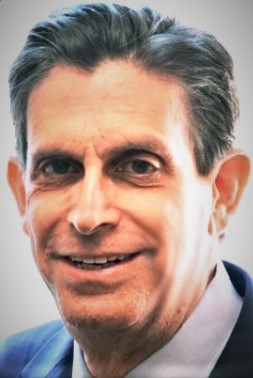 March 2, 2021– The Holocaust & Human Rights Education Center (HHREC) of White Plains, NY is pleased to announce Larry Cowen will be joining their staff as Director of Donor Advising.
Mr. Cowen has been working as a major gift development consultant and advisor and has previously held senior executive positions at area education and healthcare leaders in  institutional advancement.  
"We are extremely excited to have Larry join in this important role, as he has a tremendous track record and sterling reputation as a leader in raising funds for area organizations" said Millie Jasper, Executive Director at the HHREC. "We look forward to working with him to create further awareness of our mission and lead us in our outreach efforts with major donors and sponsors as we prepare for a new fundraising campaign later this year."
Larry Cowen has a long and distinguished career as a major gifts development professional who has developed an extensive network of long-term relationships to secure funds for high profile education and nonprofit organizations in the New York metro area. Over the course of his career, he has led fundraising campaigns supporting two separate $1 billion campaigns at major universities, working with senior executives to develop relationships and increase donor gifts and funds on multiyear capital campaigns that exceeded their goals.
"It is with great pleasure that we welcome Larry Cowen to our team at HHREC" said Michael Gyory, HHREC Board Chairperson. "He brings a high level of experience and knowledge about how to develop donor relationships that we can use to support our efforts to raise funds in today's challenging economic environment."
Prior to his work as a major gift development consultant and advisor, Cowen served as a senior development executive for a number of area organizations, including the LIU School of Nursing and Health Professions, CUNY, Rutgers University School of Nursing, Northwell Health , Albert Einstein College of Medicine , and UJA Federation of New York. Larry earned a BS degree in finance. He is also a member of the Professional Affiliations Council for Advancement and Support of Education, Association of Fundraising Professionals.
"I am thrilled to join the HHREC staff and share my professional development experience in support of your valuable mission to enhance teaching and learning of the lessons of the Holocaust. This past year has shown us that human rights violations continue to exist, and lessons of the Holocaust still need to be learned to protect the future. It is my personal goal to ensure the work of the HHREC continues in perpetuity."