SAVE THE DATE- TEACHER INSTITUTE
Teaching the Holocaust and Its Lessons:
The Fundamentals and Beyond
June 27, June 28, and July 1, 2019 
The institute will examine the history of the Holocaust and its relevance to today, using survivor testimony, literature, and film to supplement, illustrate, and personalize the historical content.
APPLY HERE: https://hhrecny.z2systems.com/np/clients/hhrecny/survey.jsp?surveyId=6&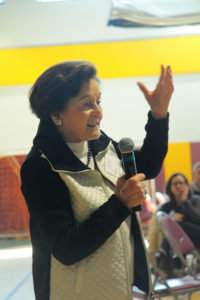 Course Topics:
Evolution of Antisemitism and the Rise of Nazism in Germany
Indoctrination and Discrimination, 1933-1939
Using Holocaust films in the classroom
Persecution and Segregation, 1939-1942
Genocide, 1942-1945
Using survivor testimony in the classroom
Responses to the Holocaust: Global Responses, Rescue, and Resistance
Other Genocides
The instructional staff will include Co-Directors of Education Julie Scallero and Steven Goldberg, master teachers, Holocaust survivors, second generation and outside speakers.
Participants will receive a certificate of attendance for 15 CTLE approved hours upon completion of the Three-Day Institute.
For more information on this year's Summer Institute, click here: Flyer for Summer Institute 2019